POWERLUG MINI LED, welcome to the Family!
POWERLUG MINI LED is a modern LED floodlight. Its design is based on the proved and valued POWERLUG LED, awarded in the iF DESIGN AWARD 2016 competition.
With its smaller power and lumen output, POWERLUG MINI LED complements LUG's offer of floodlights. The luminaire is dedicated for illumination of industrial facilities, warehouses, car parks, town squares and sports facilities. It is also suitable for architectural illuminations.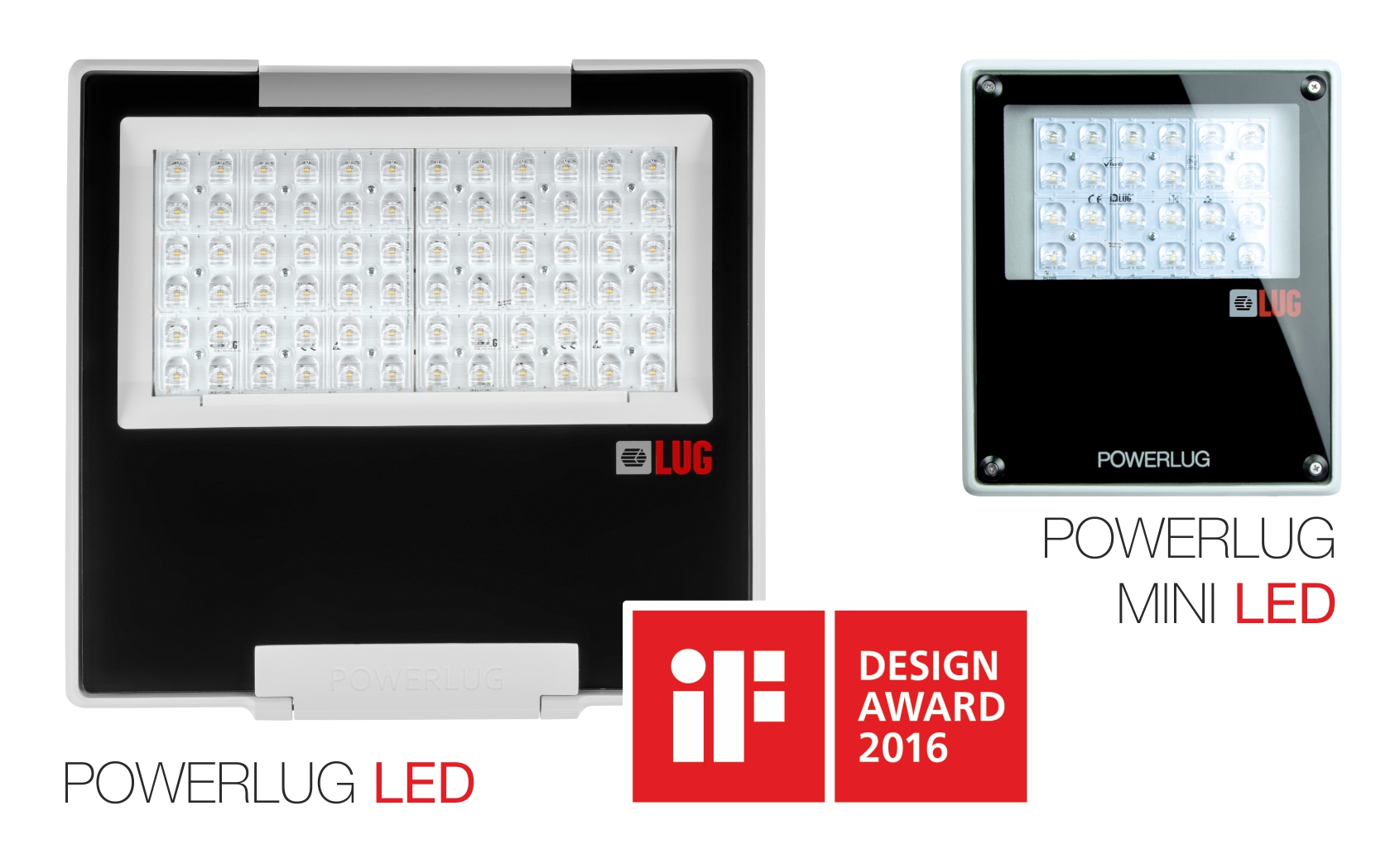 The product has all the features of its 'older brother' – no radiator, a self-cleaning surface, a small side surface exposed to wind. It features the same mounting method on a wall-mounted holder. This makes it possible for the luminaire to be installed by one person, what distinguishes the product from its competition.
POWERLUG MINI LED is available with a set of several optics systems, selected accordingly to the user's needs. Depending on the selected version, the luminaire power ranges from 27 to 73 W, with a lumen output ranging from 2350 to 7500 lm accordingly. The luminaire efficacy for all versions exceeds 100 lm/W. POWERLUG MINI LED is a well-balanced combination of features such as lumen output, power, weight, size, construction simplicity and reliability. The luminaire's characteristic yet discreet design makes it blend into its surroundings perfectly. And where the amount of light it can offer is not enough, it will form a wonderful duet with its 'older brother' POWELUG LED ensuring that the entire lighting solution is aesthetically coherent.
Why choose POWERLUG MINI LED?

High efficacy >100 lm/W
Lifespan (L70B50) 100 000h
Operating temperature range -40 to +40°C
Passive cooling system
Modern design
Simple one person mounting, without opening luminaire

Visit the product page