TOP DESIGN AWARD 2016 FOR TINO LB LED!
We are very pleased to announce that TINO LB LED luminaire from LUGBOX brand portfolio received TOP DESIGN AWARD 2016 in the category of " LIGHTING ".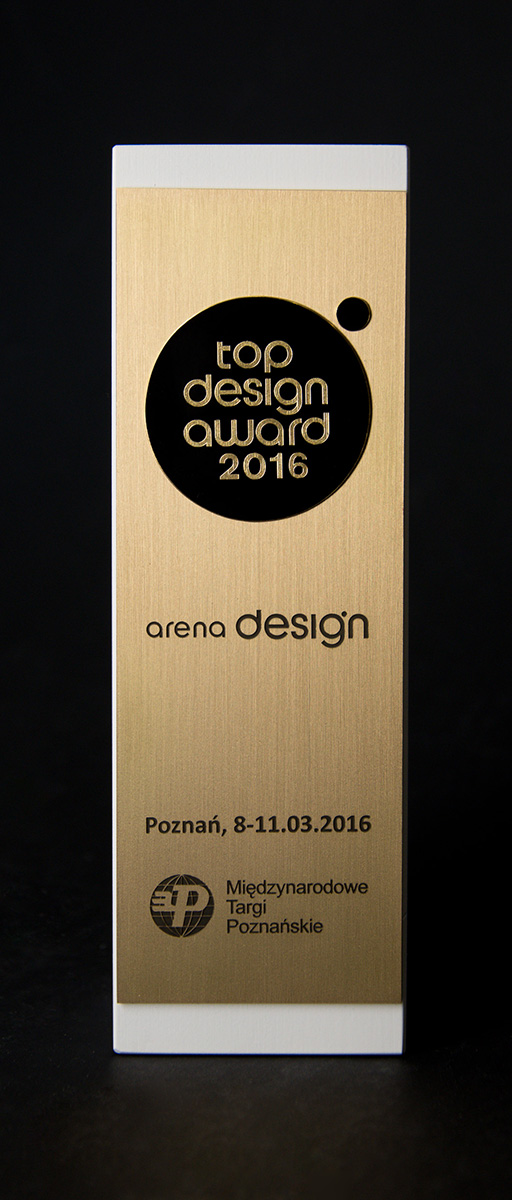 TOP DESIGN AWARD is granted as part of of the ARENA DESIGN event. It is the only Polish forum for business meetings of producers and designers and also a space for the presentation of the most recent achievements in the field of design. Jury chaired by Bogumiła Jung, president of the Association of Industrial Designers, awarded the TOP DESIGN AWARD to TINO LB LED luminaire.
Award for TINO LB LED was justified by combination of the original form and technical innovation, and by using the principles of ergonomics and safety. TOP DESIGN AWARD is another trophy for the LUG Light Factory, which confirms that our luminaires feature a modern and unique design.
TINO LB LED is a spotlight designed especially for lighting of retail areas and accent lighting for exhibitions. The luminaire is available in two versions: 2000 and 3000 lumens and two colors: white and black. The luminaire is also characterized by interesting design of the body made of die-cast aluminium and contrasting detail in the form of black retaining ring. Regardless of the power TINO LED is available in two lighting angles: 20˚ and 40˚. An important feature of this product is proprietary passive cooling system that improves heat dissipation and thereby extends the longevity of the LED module. TINO LB LED is adjusted for direct connection to 3-phase track and none driver is required.
LUG Light Factory is a leading European manufacturer of lighting luminaries with 25 years of experience. The company operates in the professional lighting sector, specializing in the production of professional lighting solutions for infrastructure, indoor and outdoor illumination of public utility buildings as well as industrial and architectural objects.